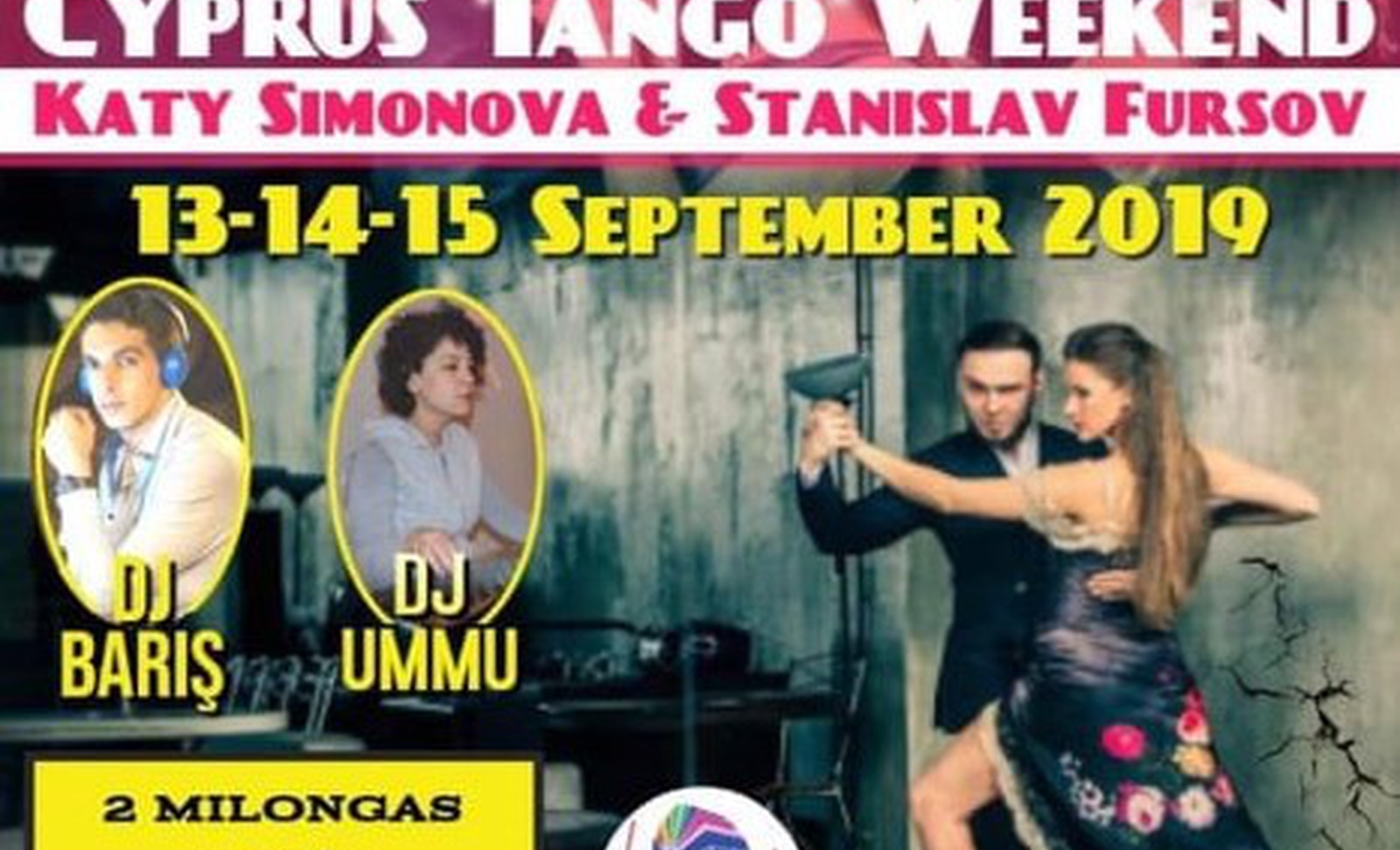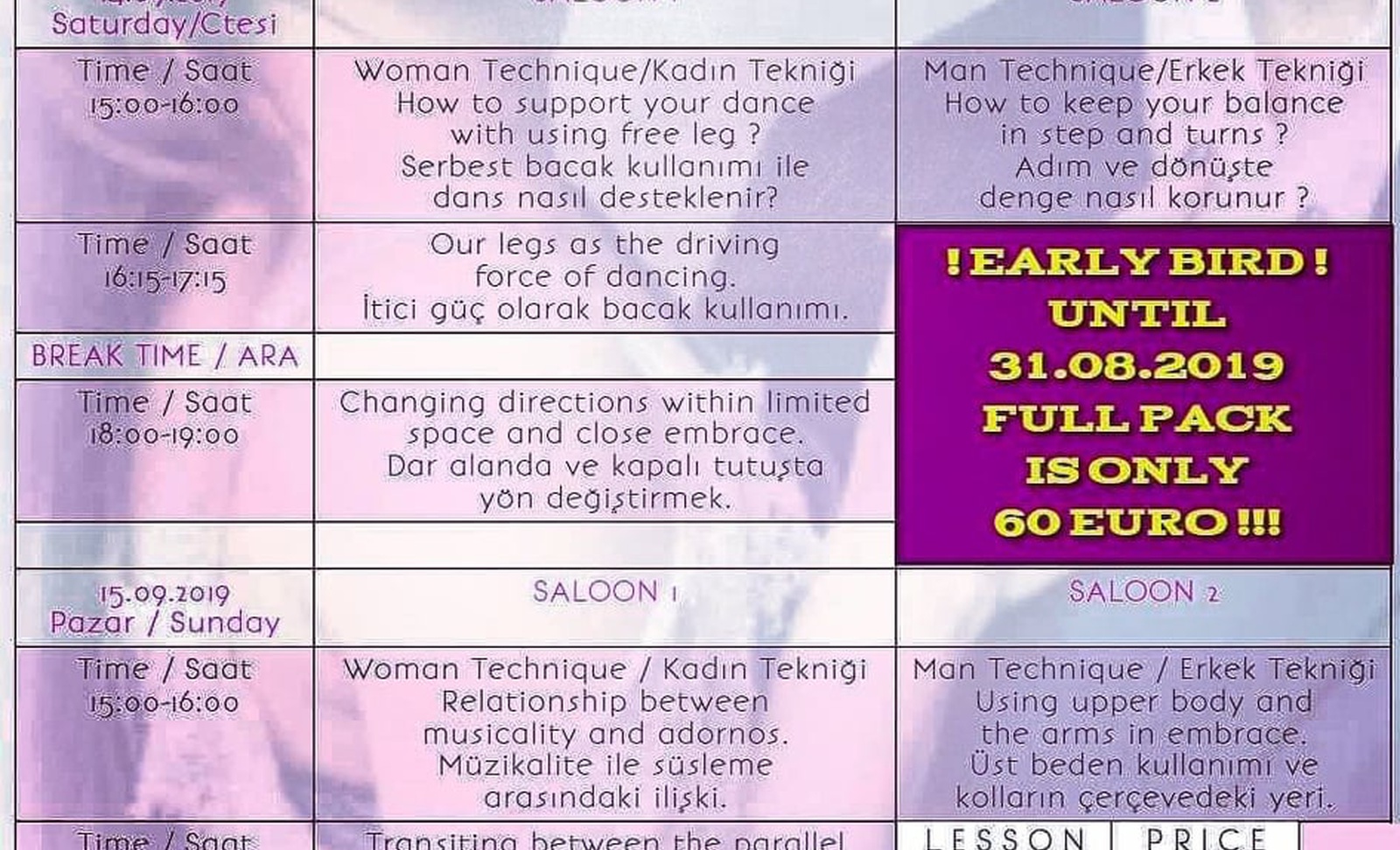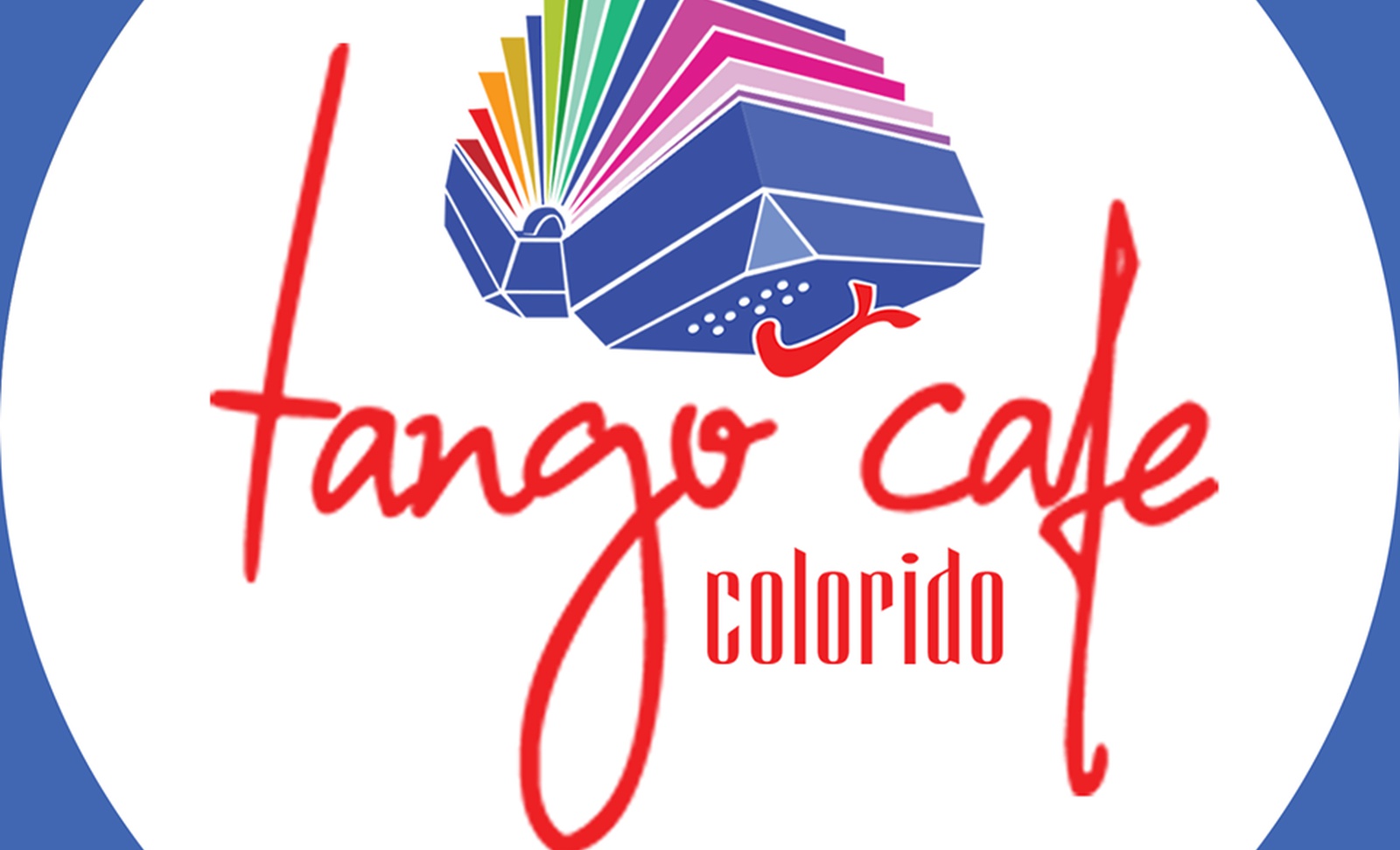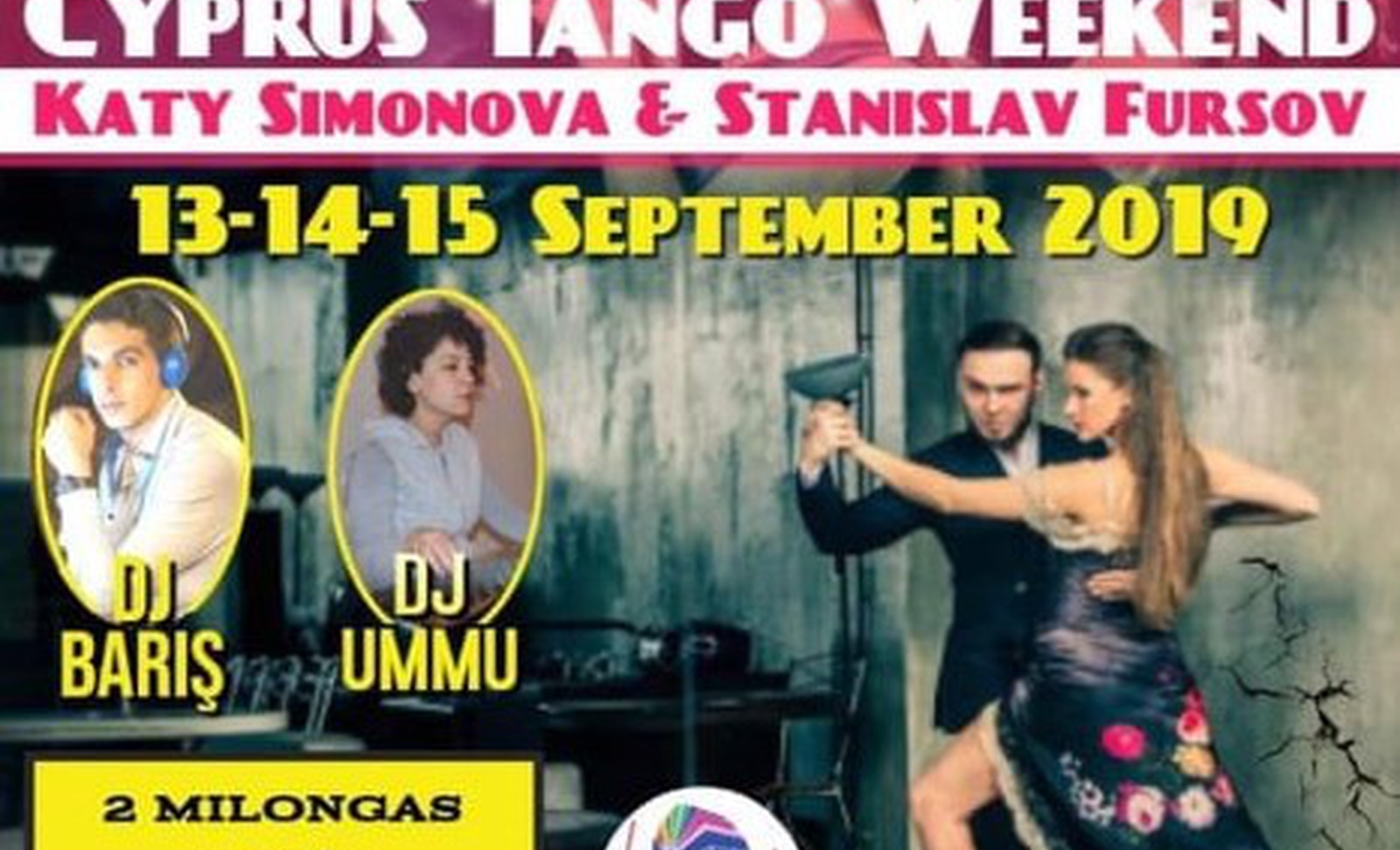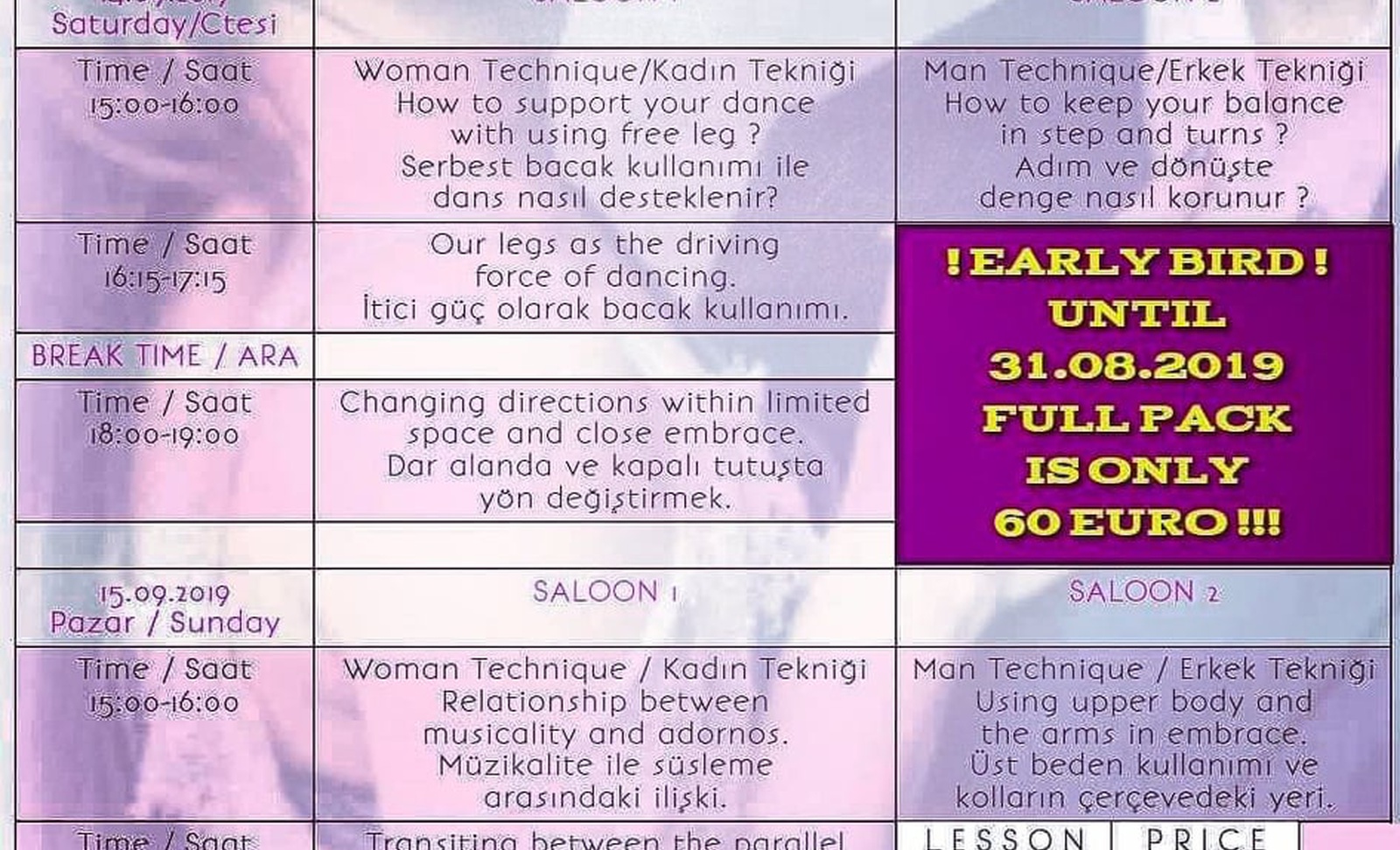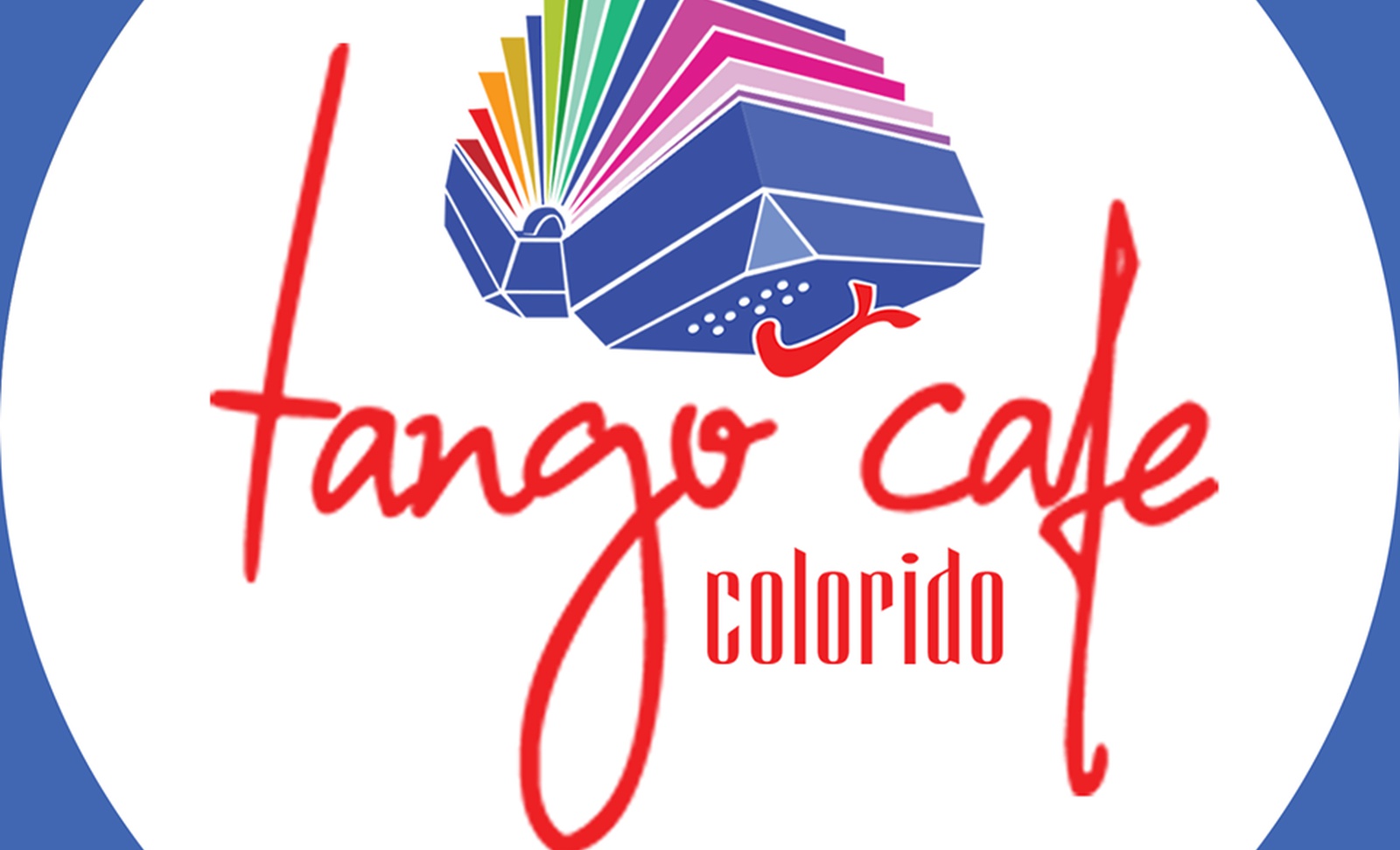 Tango Weekend
with Katy Simonova & Stanislav Fursov
by Tango Caffe COLORIDO
13, 14, 15 of September! Do not miss it!
8 Workshops (2 Man Techniques, 2 Woman Techniques and 4 Group Lessons)
2 DJs
2 Milongas (Friday and Saturday)
Show
Katy Simonova & Stanislav Fursov - world known Russian couple that already came to Cyprus last year. 1st Place Winners of Istanbul Tango Fiesta. The Instructors of PlaneTango in Moscow.

And...
One of the best dancer and DJ from Ankara/Turkey, DJ Baris Goker is coming to Cyprus for the first time. On Friday night he will keep us dancing on floor!
On Saturday night our precious DJ Ummu will DJing with her best selection

Cost:
1 lesson 25 €
2 lessons 45 €
3 lessons 65 €
4 lessons 80 €
5 lessons 95 €
6 lessons 100 € ( FULL PACK )
Check the workshop topics from the Workshop Schedule.

Early bird registration finishes at 31 August! FULL PACK ONLY 60 €!

Milonga Entrance fee:
13 of September (Friday): 10 €
14 of September (Saturday): 10 €
FULL PASS 15 € (until 31of August)
For registration or more info contact Leyla ReMolina, or Ummuhan Gokpinar and Emrah Butusaba