News
TANGO ON LEDRA STREET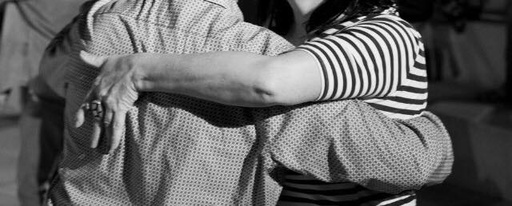 Wow! Reading on one breath, very interesting, please continue, we are waiting for more new stories!! ????????????????????????
NatalieNata about TANGO ON LEDRA STREET
TANGO ON LEDRA STREET
by Svetlana Kantarovich
Twilight in old town – the best time… Long Sunday lunch with friends is over, we need to hit the road – tomorrow is a working day, but yet we have a milonga in Limassol. Several steps on Ledra and, we hear an accordion, "The Falling Leaves"…
Street musician looks tired and lonely.
You know as well how remarkably easy tango intertwines with any beautiful music…
Before I realize it we are already dancing…
Impossible, - I say to myself – Tango here, in Cyprus, in Nikosia, on Ledra Street? It was impossible to even imagine some 15 years ago!
June 2003. When young Odessite Julia Gorin first came to Cyprus, the only thing she had behind her pretty belt was a big dream. Yes, she dances her whole life, but the only choice the dancers had at that time in her country was between ballet and ballroom, well, a bit of folk, but Argentinean tango was hardly ever known outside Argentinean borders.
Julia opens her first free group, and her former students still remember that huge apartment in an old building, it's windows to Anexartisias street in Limassol, classes till night, tango technique from rare videos, first "burns" by red-hot tango songs…
Buenos Aires, years of successful teaching career and shows all over the world – all that is still in the future.
But there and then Julia was only creating and funding her own path and style. And her students, her "golden team" learns from her and with her.
Among them - Leyla ReMolina and George Samaha, Stavros Zenios and Nina Gorovaia, George Karaolides ….
January – February 2004. Julia Gorin invites Janet Offer, a British teacher with Cypriot family liaisons from Bristol, to give several lessons in Limassol. And after the first lesson Janet shares the news – she is going to milonga to a Northern side by invitation of local Tangueros.
Although the first chek-point was opened about a year ago, tango on a North was a pleasant surprise for a Limassol group, especially because there were no regular milongas in Limassol at that moment. So the next day Janet Offer, Julia Gorina, George Karaolides and several more people drive to Famagusta, where in a small cafeteria near University of Eastern Mediterranien they meet up Mustafa Elmas and Pembe Geziler, and later they are joined by Ismail and Dilek Kirmizi. Young tango enthusiasts, they are also in the beginning of that path, and as it always happens, there is a lot of discussions… But while we all may have our own opinion, in was not an obstacle for friendship, and soon mutual visits to Famagusta and Limassol became regular.
That was just a beginning of tango in Cyprus. Only 2-3 episodes, but there are much more. And as a historian, I would be happy to help recalling, recreating every page of its history, because these memories are priceless. Most of the people who were here 15 years ago are still here, still dance, they've come a long way, they remember it all.
Everyone has his or her own – very special, often quite romantic – story of what brought them to tango... We would love to hear that story of yours…
Street accordionist on Ledra plays Kumparsita.
Of course, he is not aware that for us it's a signal to go….
Several passers-by with their phones at ready cheer…
Our musician definitely looks better – I guess we just made his day – and a profit…
The way to Limassol is short and familiar, we drive straight to Da Franco…There they are – our good old – and relatively new – friends, this magical irresistible music, our little kabeseo intrique, the hugs, the favorite partners and – tango itself.
I hope our "Kumparsita" is yet far, far away…