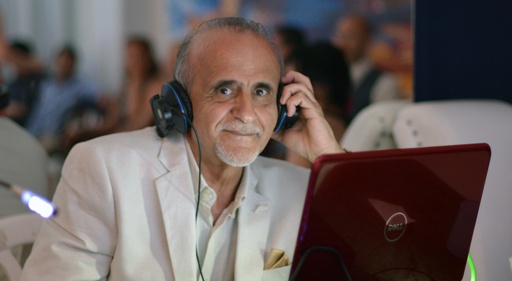 The best tdj in Cyprus and not only!!! Love him and would recommend to all. George has his personal style and he feels the dance floor very well, keeps the energy of the dancers high!
NatalieNata about George Samaha
DJ George Samaha
George grew up in an entertainment environment, since he was a kid had showed interest for music and dancing. His first Tango steps began in November 2004. Few months later he was already addicted and started collecting a huge library of Argentinean tango music. His addiction went in parallel; dancing and collecting music till he started to DJ in 2010. He is the resident DJ of the Limassol Milonga Remolina and a favorite of all the Cyprus Tango community. George focus Mainly on traditional Argentinean tango music but has a lot of knowledge of other styles/genres, rest assured to be actively dancing during his session. George has participated in all International tango events in Cyprus, in all 5 editions of the Cyprus Tango Meeting in Protaras, and 5 editions of the Cyprus Tango Camp in Kyrenia and all 4 Souvlaki tango marathon Limassol, He is frequently invited by other milongas on the island. He DJ at the 8th Athens Tango Marathon, Beirut Libertango weekend, at the famous Tango Bar In Thessaloniki Greece in February 2018, at Krakow Tango marathon 2018, Milonga Pasional in Padova /Italy Dec 2018, at the 2nd Cyprus Tango Festival Dec 2018, scheduled to Nizhni Novgorod at "Los Puentes Tango Marathon" April 2019. at Tiflis tango festival 32st May 2019, June 7th at Noches Portenas Tango Marathon Warsaw Poland and finally in Turkey July 2019 In addition to that, he also had the opportunity to DJ at local milongas in Buenos Aires during his last visit in January 2017.